Software & Consulting Services for the
Pharmaceutical

Value Chain
IT Strategy,
Technology
Solutions and
ERP FOR PHARMA
Today's pharmaceutical manufacturers and distributors are witnessing a paradigm-shift in consumer behavior, market dynamics, margins and increased compliance mandates brought about by the influx of modern technology.
New technologies and constantly changing market dynamics are reshaping the pharmaceutical value chain.
Technology will continue to play a key role in streamlining operations within pharma manufacturing companies. Efficiencies can be enhanced significantly when systems and processes are designed to come together.
Our focus in Life Sciences is to create solutions using the right technology and resources to maximize profitability.
We work with Contract Development, Manufacturing and Research Organizations (CMOs, CDMOs and CROs), Pharmaceutical Manufacturers and Distributors.



Our strength


Microsoft Dynamics for Pharma & Life Sciences – Overview of Key Features

Implementing Enterprise Resource Planning (ERP) Systems for highly regulated industries is our core strength. We have designed and implemented software solutions for Pharmaceutical and Life Sciences companies using Microsoft's Flagship ERP – Dynamics 365 for Finance and Supply Chain.
cGMP Compliance
21 CFR Part 11 Compliance – Electronic Signatures
Enhanced Formula Management (Including Formula Designer)
Alternate Formulas / Routings
Percentage & Weight Based formulations (Scalable)
Ingredient substitutions on Formulas
Inverse Bill Of Materials (BOM) – Co – and By-product support
Co-product cost allocations
Containerization of Item Packs
Net Realizable Value (NRV) for By-products
Potency Management (Including potency-based pricing)
Editable Batch Attributes
Active Ingredient Management
Support for Batch Balancing
Support for multiple Lot Reservation Policies: First Expire First Out (FEFO) or First In First Out (FIFO)
Capture & Management of Non-Conformances & Deviations
Case Management
Ingredient scaling on formulas
Catch Weight accounting in production reporting (Dual Units of Measure)
Manual or Automated Lot blocking and disposition codes for batch orders
Integrated Quality Management System (QMS)
Shelf-Life Management (Including Best Before dates)
Lot Inheritance & Full Traceability (Forward & Backward)
Certificate of Analysis (COA)
Integrated Document Management
Multiple Costing options (Standard, Weighted & 5 more)
Batch Processing (Including Mixed Mode for Discrete & Process together)
Extensive Chemical Properties
Quarantine Management
DEA, Label, & SDS Management (via iCM – click here)
Our Services
How we
help Pharma
Only
8%
of companies we surveyed recently said their current business model would remain economically viable if their industry keeps digitizing at its current course and speed.
Technology is changing the dynamics of the pharma industry and there is no shying away from it. Our holistic approach helps eliminate silos of the current day.
We offer Software Solutions and services specifically designed to fit the business needs of Pharma and Life Science industries. Our solutions have helped other Life Sciences companies with their key business objectives such as –
Boost operational efficiencies using streamlined processes and agile tools
New Product Development
Balance tactical needs of the business with allocated budgets by creating a strategic business and technology roadmap
Enhance customer relationships through relevant digital platforms
Promote growth initiatives with simple and effective technologies that can interlink and operate seamlessly with each other.
Render a growth platform by bridging business objectives and state of the art technologies
Leverage the power of data and analytics in day-to-day operations
Reduce the cost of compliance with automation and elimination of manual errors
Compliance with rapidly-changing industry requirements and regulatory compliances
SOP Development
Contribute to "De-risk" initiatives in all facets of the enterprise
Our Focus Areas in
Life Sciences
Enterprise Resource Planning (ERP)
The integrated management of core business processes
01
Customer Relationship Management (CRM)
Managing the interactions with current and potential customers
02
Supply Chain Management (SCM)
Managing the flow of goods and services from start to finish
03
Supplier Relationship Management (SRM)
Strategic planning and management of all interactions with third party suppliers
04
Internet of Things (IoT)
Connecting technology to transfer data over a network with minimal interactions
05
Blockchain
Shared distributed ledger technology where every transaction is digitally signed to verify authenticity and integrity
06
Rapid Implementation – MS Dynamics 365 ERP & CRM
For projects with little or no customization
07
Artificial Intelligence & Machine Learning
From automating mundane tasks to offering creative insight
08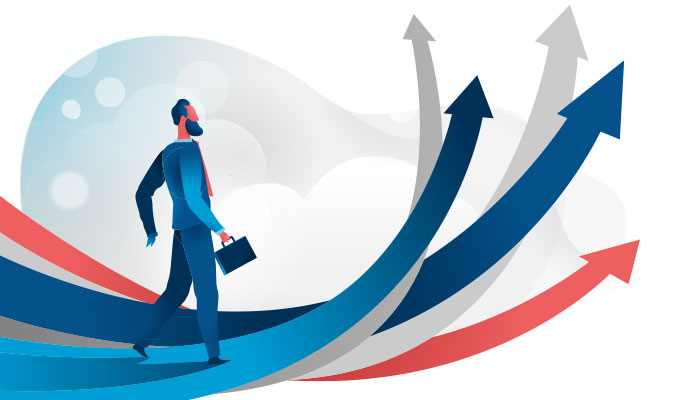 Data Science
Methods, processes, and systems for extracting knowledge and insights from data
09
WE UNDERSTAND THE SOLUTIONS FOR PHARMA
This should be the reason we talk
Compliance & Standards
We have decades of experience with highly regulated industries where compliance is not just an option but a mandate. Designing solutions and processes to prevent compliance issues can result in significant cost savings.
Automation and Integration of systems helps ensure compliance and higher quality due to the reduction of manual errors.
We leverage GAMP 5's risk based approach in all of our Pharmaceutical implementations.
WE OFFER SOLUTIONS COMPLIANT WITH THE FOLLOWING
GS1 Standards to identify, capture and share supply chain data
cGMP – Pharmaceutical Quality
21 CFR Part 11 for Electronic Signatures
OSHA
GHS for Chemical Labeling
USDA for meat, poultry and egg products
FDA
MAKE SMARTER DECISIONS TODAY
Work with Xcelpros today to define the goals & metrics for a risk-free Pilot Program to help achieve your end goals and protect your investment.

1 Week No-Obligation Pilot
Experience Our Industry and Product Expertise First-Hand
HELPING OUR CUSTOMERS COPE WITH THE NEW NORMAL
Covid-19 has been a challenge for most companies. To help our customers cope with the new normal, we are offering 1 week no-obligation pilot.