At a Glance
Pharmaceutical Companies are updating their software systems to improve customer retention, customer satisfaction and increase up-selling products.
By the end of 2018, the Customer Relationship Management (CRM) system became the most extensive and fastest-growing software market globally, estimated to churn out $80 billion revenue by 2025.
The primary reason for the staggering growth of the CRM software industry is the accessibility to customer data that help businesses close customer deals.
The pharmaceutical industry's complexity makes CRM software a must for faster development to retain and expand its existing customer base.
Post COVID19, most sales and marketing teams have gone remote. The unforeseen circumstances of not having an in-person interaction with customers have driven businesses to invest in the latest and conversion-oriented CRM tools. Pharmaceutical Companies are rapidly onboarding systems for marketing, sales, and customer service. Companies now have newer sales objectives such as managing long-distance interactions, maintaining the same engagement with health care providers, pharmacies and even end patients. Tools need to be interactive, AI-based and understand customer behavior based on their interactions to meet the mentioned sales objectives. We have seen an increase in polls and surveys, more digital content like videos, podcasts, and more impetus on tracking each of these interactions' results. There is a lot more crossover between sales and marketing now, with sales professionals taking over some marketing responsibilities. With the role shifting, there is no other way than moving to digital-AI-based CRM systems.
All these changes and life sciences companies rushing to bring out a COVID19 vaccine have intensified competition. But competition is just a small concern that pharmaceutical organizations face. Profitability becomes a key concern with rapidly changing stringent government regulations, time lag between testing, commercialization of the drug and stiff competition due to lower-priced products.
Recently Mark Cuban, an American billionaire entrepreneur and investor, announced that he is investing in a business that will manufacture low-cost generic drugs. Per Forbes, the low-cost generic pharmaceutical drug company's business plan is to maintain supply chain transparency. They intend to achieve this by buying drugs from wholesalers, packaging them, adding only a 15% markup, selling to pharmacies, clinics and health systems."
Driving drug costs down will become a trend moving forward to make prescription drugs more affordable for end-users. The Pharmaceutical market anticipates its growth to exceed $1.2 trillion by 2022. Due to this growth, companies invest in innovative and cutting-edge technologies to manage their most significant asset – customer insights.
According to a report by Seeking Alpha, the CRM market's potential is estimated to be approximately $82 Billion by the year 2025, with an annual growth rate of about 12% per year. The report also suggested that if the same annual growth rate is maintained until 2034, the CRM market can grow to $228 billion. Your company is more successful in selling, maintaining customer relationships, and improve customer loyalty when users from different departments are trained on the right CRM tools.
The statistics prove that CRM helps meet the end-to-end customer acquisition demands, potential leads from the vast database of loyal customers, and keep customers satisfied with the products offered. Pharmaceutical firms gain a competitive edge through lead scoring, quote management, marketing automation integration. Most Pharmaceutical companies need to send samples to customers before actual orders are placed. They track how samples performed and what the viability is for sale to happen.
The solution to a slow-growth company is to increase its profits by keeping the existing customers happy and acquiring a more extensive customer base. CRM in the pharmaceutical industry offers to centralize functioning by providing a common platform for maintaining the existing customer base and developing new strategies to expand in the market. Maintaining customer relationships helps ensure that customers are happy and will not be poached by competitors.
Figure: 1 How much time do your sellers spend engaging with customers?
32%on average sellers only spend 32% of their time selling.
Source: CSO Insights
59% of sellers say they have too many sales tools.
Source: Accenture
18%Only 18% of salespeople are considered trusted advisor.
Source: HBR
Why Pharmaceutical Companies Need CRM?
Building better relationships with customers – The directly proportional relationship between drugs released and an increasing number of patients makes it essential for your pharmaceutical company to strategize relationship building with your existing customer base.
Finding and utilizing data – Effectively using CRM insights by capturing useful data about patients, doctors and drugs. Developing a centralized repository with customer interactions accessible to various departments ensures transparency and enhances customer experience in the pharmaceutical industry.
Improving marketing strategies – Smart marketing through collateral and digital media can help gain customer attention. CRM in such customer-centric industries derives valuable insights from centralized repositories containing relevant information (of all their open and closed activities) for pharmacies, doctors and other clients. This helps sales experts to expand their customer base and increase customer loyalty.
Tracking campaigns – An advanced CRM software helps in campaign management for pharma companies who advertise their products. The software also increases transparency in sales costs vs. the number of leads generated and converted.
Effective customer service – Solving queries raised by customers immediately, reducing delays and providing effective customer support services are must-haves to increase customer retention. Various AI-based customer service tools like assignment rules and alerts are instrumental in building a customer base.
Building on customer feedback – The feedback and suggestions gathered from the existing customer base help strategize better customer interaction in the future. This helps in making more refined, enhanced products and services thus, expanding the business areas. Implementing a tool to track feedback helps ensure that departments know to manage unhappy customers, and help with customer pain points.
According to a report by Capterra, 80% of the CRM users reported that their sales teams are the ones who have access to these systems, helping them acquire better quality leads and potential customers. The marketing and customer service departments come after the sales department to access the CRM software used for pipeline reporting and ROI tracking, edging at approximately 45%.
Why building effective customer relationship management in pharmaceutical industry is essential?
Salesforce predicts that 51% of sales pros give building and maintaining customer relationships more importance.
Building functional customer relationships is the paramount need for companies to increase their customer retention metrics and expand their customer bases.
Research conducted by Zesty showed that only 5% increase in customer retention results in up to 25-90% increase in profits for firms.
Building an effective customer relationship is essential for pharmaceutical companies as maintaining functional relationships with customers boosts the company's revenue and helps acquire large customer bases by increasing customer satisfaction in the pharma industry.
How Microsoft Dynamics 365 CRM serves your pharmaceutical company?
Dynamics 365 CRM helps improve the connection between you and your customer instantly by managing your customer engagement from Discovery to closure. It offers you the full range of functionality you need for a high-performance, motivated sales department.
Dynamics 365 CRM for pharmaceutical integrates into your ERP and BI systems to leverage your customer data's full potential. It is used as your central information platform from leads management functions to smart customer analytics, and with AI helps you make the right moves to close deals. Move ahead of your competition with advanced sales force automation. Dynamics 365 Sales is a state-of-the-art CRM solution that integrates with your everyday tools like Microsoft Office applications to increase seller productivity, fully grasp your customer needs, and increase sales.
Figure: 2What can your company do to get ahead?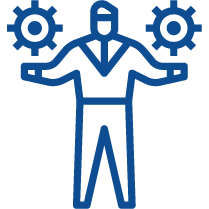 Make Smarter Decisions
How do sellers know which opportunities to pursue and how to personalize conversations?
Leverage data-driven insights and AI to guide sellers with next-best point for personalized engagement.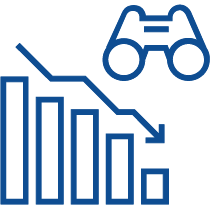 Free up time selling
How much time do your sellers spend on administrative tasks?
Reduce busywork by automating manual tasks and enable sellers to complete actions right from Outlook to be more productive.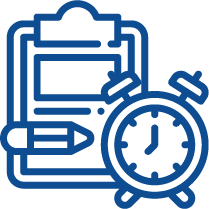 Get up and running fast
How many tools does your sales team use to get work done?
Empower your sellers and help your IT staff focus on other priorities with a connected sales platform that is easy to set up, configure, and maintain.
D365 provides you the following add-ons for project-specific extensions-
Business intelligence with Microsoft Power BI for business development
Campaign management
Customer segmentation
Enterprise Resource Planning (ERP) integration
Project and Resource management
Terms and conditions data price/lists
Key Takeaways
You must stay at par with the growing market structures to thrive, mostly post COVID19 and adopt the new technologies as they emerge.
The benefits of CRM, especially with AI, has transitioned from just customer acquisition to maintenance of good customer relations and many more.
With all the capabilities to make your sales and marketing teams successful, the right CRM application is a key growth-enabler for your company.
Get the right tools for customer engagement and customer relationship management
About XcelPros
XcelPros is a Chicago-based company delivering transformation through technology. We offer business and technology solutions with deep industry experience in Chemical, Pharma, Life Sciences (including Medical Devices, Bio-Medical & Biotech), Insurance, Discrete Manufacturing, Process Manufacturing, Distribution and Food & Beverage.
XcelPros is a Microsoft Gold Partner, Direct Cloud Solutions Provider (CSP) and a Systems Integrator (SI) offering software licensing, implementation and consulting services for Microsoft Dynamics 365, CRM, Microsoft Dynamics AX, Business Intelligence & Analytics (Power BI), SharePoint, Office 365 and Azure (Cloud, IOT, Microsoft Flow amongst many others).
Our mission is to provide integrated technology solutions that amplify impact and empower our customer's businesses. We believe technology is the key enabler of exponential growth for us and our customers.
Contact XcelPros today to transform your business.
Call us toll-free – 1.855.411.0585 (or) visit www.xcelpros.com